A skylight in your home can be a great feature. It allows the warmth of the sun into areas that may not accessible to have windows. It can also give that warmth of light that helps to lift your mood. But sometimes having a problem with your skylight can take it from being a great feature to a huge problem. Lots of things can happen to a skylight and when it does you'll need to get skylight repair done as soon as possible to avoid any further damage. In this article I'll go over some of the more common needs for skylight repair for your home in Michigan.
Michigan Skylight Repair : What Could Go Wrong?
Sitting in your living room enjoying a good book while listening to the rain outside and cozied up with a cup of coffee sounds like the beginning of a great afternoon. Unfortunately, you notice a few drops of water coming from the skylight. Your comfortable afternoon has just been replaced with a mad dash to the kitchen to catch water that is leaking from the skylight. This sort of problem occurs with skylights from time to time and when it does you'll need skylight repair for your home.
Water Leaks in Your Skylight
One of the most common problems with skylights is water leaking around them. Of course, you'll find out it's leaking when it starts to rain and there is a storm cloud above. If your skylight leaks and it drips into the floor where you can see it's actually not as bad as you may think. You'll still need skylight repair in order to fix the leak. But at least you know it's leaking. In some cases, skylights can leak for some time without the home owner knowing it. This usually occurs with tubular skylights in which the skylight is not located where the light from the skylight comes out.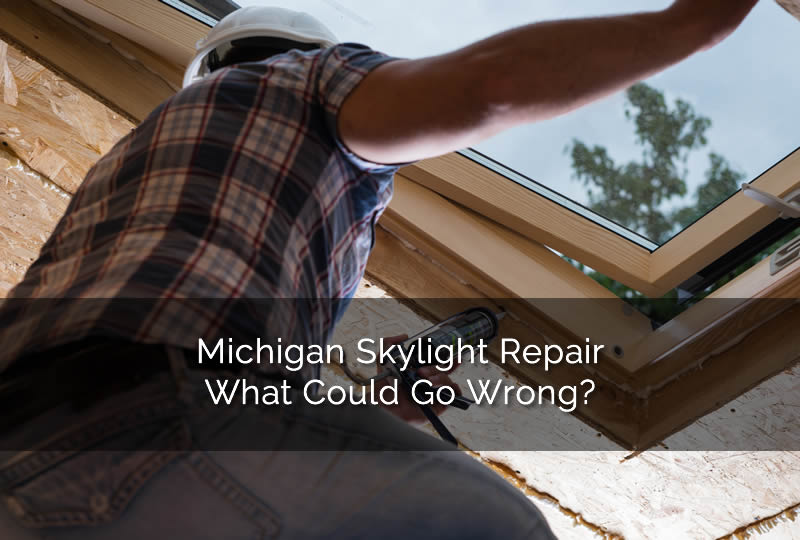 If you have tubular skylights in your home you also need to look for discoloration on ceilings and walls where the skylight is installed. Usually the drywall in the ceilings and walls will turn a brownish color indicating water damage. If you see this type of water damage it's important to get it repaired as soon as possible to avoid any mold growing and needing mold removal services.
Other Reasons Why Your Skylight Needs Repair
Some skylights use double pane glass. The interior of this glass plating is filled with a pressurized gas. The glass is sealed so that condensation or dust does not enter between the glass plates. When a glass seal is 'blown' condensation and dust can enter causing the window to fog up and also be much less clear. If your skylight has this fog on the inside then chances are it needs to be replaced. It's also much more energy efficient with the double pane glass installed properly.
The area around your skylight may also need repair. If your skylight has been installed for a decade or more then you likely need to replace the sealant that is used on the skylight. This can either be a rubber boot system that can sometimes crack and let water in. It can also be a tar and flash combination that seals the edge of the skylight or it may be a combination of both. In some cases, you can just apply a tar to the exterior where the original tar was as long as it was not leaking. If your skylight was already leaking however you may want to remove the old boot and tar to ensure no structural damage was done around the skylight from the leak.
Your Entire Roof May be Failing
Sometimes it's not just the skylight repair that is needed. If your roof is in bad shape you may want to consider getting a new roof installed. Continually patching a roof can get costly and with today's roofing systems the new roof installation can last for decades.
So How Do You Know For Sure if the Skylight Needs Repair?
The best way to find out if your skylight is installed properly and not leaking is to have it inspected. Usually when you get a free roof inspection in Michigan you can get the skylight inspected as well. The inspector can then tell you the condition of the exterior components of the skylight and if it needs repair.