You may not realize how important ventilation is to your property's structure. Proper ventilation will prevent ice dams and excess moisture from forming. It will also promote even temperatures for both roof shingles and your attic. When these areas are up to code and functioning effectively, your overall home will be much more energy efficient. GAF, the foremost manufacturer of residential and commercial roofing materials in North America, partnered up with the Oak Ridge National Laboratory, the largest energy and science laboratory within the U.S.
Department of Energy to study the value of roof ventilation. The multi-year attic health study tested levels of moisture, heat and temperatures in various residential attic structures. The study revealed key findings such as:
Poorly vented attics and roofs led to increased levels of moisture and resulted in higher energy bills.
Lack of roof or attic ventilation can cause mold to breed, a hazard to you and your family.
Legitimate studies such as these can be found on credible sites like Michigan Roof Pros, a great resource to check out when you're considering attic ventilation, new roof installation, shingle repair, or protective roof coatings. You need to find a licensed and insured building contractor that specializes in free roof inspections and quotations, and offers solutions for problems including a lack of roof ventilation.
You can trust an industry favorite
It's not enough to just rely on word of mouth or information you find on the internet. When you read about studies that are generated from manufacturers like GAF, you know you can trust the results, because they are a leading roof materials manufacturer, supplying shingles and other roofing products to building contractors all over the world. It's smart to have a professional, top-rated company assess your roof once a year for missing or loose shingles, bad roof or attic ventilation, holes, leaks, and other imperfections. By maintaining a healthy roof and attic, you'll be warding off mold, moisture, and high heating and cooling bills.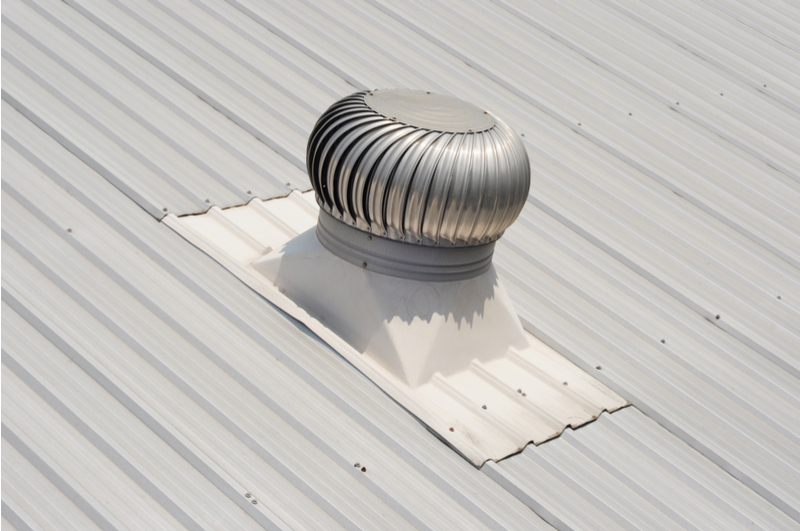 What do you need in a roofing company?
Groups like Michigan Roof Pros are watching out for your best interests by researching and publishing blogs on topics that will be important to you if you're remodeling anywhere in the state of Michigan. They explore areas you should be concerned with including:
New roof installation, roofing maintenance, skylight repairs, re-roofs, tear-offs and roof repairs
Roof ice dam removal and roof snow shoveling
One-day roof installation
Emergency roof repairs and 24/7 support
Low slope roofing, flat roofing and metal roofing options
Roof replacements, warrantees and no-leak guarantees
No-cost roof inspections, assessments and quotations
As always, you need to be certain the roofing contractor you choose is up to date on their builder's license and is insured and certified to perform commercial and residential roofing projects. They should offer affordable financing and low interest loans for you to consider. Find out if they do siding repairs and installation, gutter replacements, and other home improvements if you want to do several remodeling projects at the same time. That would be wise economically and time-wise.
As always, you need to be certain the roofing contractor you choose is up to date on their builder's license and is insured and certified to perform commercial and residential roofing projects.
The Takeaway
Studies like the one discussed earlier from GAF reveal how critical your roof and attic ventilation is to your property.  You need to keep a close eye on red flags such as moisture developing around your attic and excessively high heating or cooling bills. Things like this can be signs that your need the ventilation in your roof checked by reputable roofing professionals in your neighborhood. By all means, don't ignore signs like these because each day that goes by roof damage could worsen, meaning more money out of your pocket. By consulting with sites like Michigan Roof Pros and other credible sources, you will have all the information you need at your fingertips. You don't want to be caught in a situation where roof damage is inevitable and it's too late to think about any preventive measures. By being proactive with your property, roof and attic, you'll be saving money and protecting your valuable structural assets. What could be more important than the health and safety of you and your family? Read up on informational studies and surveys to become more educated on overall roof safety and health.